Leah N.P. Castel
BSc, RMT, MBA
Leah N.P. Castel,
BSc, RMT, MBA
Email Leah
She/ Her
Leah graduated with honours from ICT Northumberland College in 2000 with a diploma in Massage Therapy. She then headed to Toronto where she successfully completed her Ontario Board Exams and returned to Halifax to begin her practice as a Massage Therapist. Early in her career Leah worked in a multidisciplinary environment which afforded her the benefit of co-ordinating treatments with physiotherapists and kinesiologists. She has experience addressing the needs of athletes, facilitating recovery from motor vehicle accidents and repetitive strain injury, as well as promoting relaxation.
In March of 2004 Leah and her business partner Sarah Letcher endeavoured to open a clinic of their own, total kneads massage therapy inc.
Leah has continued to expand the techniques that she is able to offer clients. She has studied myofascial release techniques as well as Schweitzer deep tissue therapy. Leah offers Jade Stone massage which promotes tissue relaxation through the use of both heated and chilled jade stones affecting a circulatory response. She is certified in acupressure chair massage, which has allowed her to bring massage to an office space or conference environment. Most recently Leah studied the first level of Thai Yoga Massage at the world renowned Lotus Palm Institute in Montreal. The application of movement and stretch combined with compression massage has a powerful effect on overall body wellness.
Sarah K.E. Letcher
BScKin, RMT, CFST1, RYT
Co-Owner (Operations Manager)
Sarah K.E. Letcher,
BScKin, RMT, CFST1, RYT
Co-Owner (Operations Manager)
Email Sarah
She/ Her
Sarah graduated from Dalhousie University in 1997 with her Bachelor of Science in Kinesiology (the study of body movement). She then attended ITC Northumberland College for their 2200 hour massage therapy program and graduated in 1999. She began working in August of '99 following successful completion of the Ontario Registration Exams. The Physioclinic in Woodlawn was Sarah's first career opportunity where she worked for 9 months in a multidisciplinary environment. She then moved to The Massage Factor where she spent 4 years developing her skills and building a strong clientele. It was at The Massage Factor that Sarah met business partner Leah Poirier and they decided to open this clinic in March of 2004.
Sarah has taken a variety of massage therapy courses since completing her program that have enabled her to specialize in Pregnancy Massage. These courses include Massage during Pregnancy, Labour Support Provider, Advanced Techniques during Labour and Infant Massage Instruction. She has 18 years experience in therapeutic massage treatments including relaxation, sports massage, myofascial release, injury management and motor vehicle accident recovery. Sarah is also a certified Reflexologist and has completed her Level 1 Reiki. In June of 2005 she completed an intense Schweitzer Deep Tissue Therapy course instructed by Gary Schweitzer from British Columbia. In March of 2007 Sarah completed a Sports Nutrition Consulting course. In May of that same year, Sarah completed a Hot Jade Stone Massage Course which uses both hot and cold stones creating a vascular gymnastics to the circulatory system. Great for removing toxins from the body and increasing circulation. She also completed an Indian Head Massage course that has become very popular at Total Kneads. This therapy is very relaxing and restorative for the mind and body.
In 2008 Sarah completed a 200 hour Yoga teacher training through Breathing Space Yoga Studio and now offers private and semi private classes at Total Kneads. When the weather is right you may find Sarah practicing outside and offering outdoor classes to those interested. For more information please contact her at sarahletcherrmt@gmail.com. She has also just completed her Barre Teacher Training with Erika Ferguson at The Pilates Barre in Halifax.
Sarah has been teaching yoga for over 13 years and launched her very own online, on demand yoga website in December of 2021. ANGELFISHYOGA is a very affordable subscription based on demand yoga site. She currently teaches a Power Vinyasa Flow class on Thursday's virtually at The Pilates Barre on Hennessey Street from 7:00- 7:45am. She also teaches at On the Mat on Oxford Street on Tuesday mornings at 6:15 am. Sarah is available to teach corporate or private yoga classes, where the instructor comes into your workspace to lead a class.
For more info email her here!
Email Sarah
Sarah encourages healthy living to her clients and students by having an active lifestyle, eating well and taking time for herself (and for music of course :-)).
In January 2011 Sarah completed a thai yoga massage course and loves how it combines her passion for both yoga and massage. She is continuing her massage education with a focus on Myofascial treatments including Cupping and MFR tecchniques.
Most recently Sarah became a Certified Level 1 Fascial Stretch Therapist (CFST1) and she is finding this an incredible addition for helping her clients painlessly regain lost mobility.
She is available for treatments:
Monday 1:00pm – 7:00pm
Tuesday 9am – 3:30 pm
Wednesday schedule varies
Thursday 11am – 3 pm
Email Leila
She / Her
Leila graduated from Dalhousie University in 1988 with a Bachelor of Arts and moved to Toronto shortly thereafter. Years later, after bartending at the Squeeze Club and working in retail and management with Body Shop Canada, she moved back to Halifax, and began a Bachelor of Science at Dalhousie. Part of the way through, she applied and was accepted to the West Coast College of Massage Therapy (WCCMT) in Vancouver, B.C. She finished the 2200-hour program and after successful completion of the British Columbia Registration Exams, became board certified in March 1998. Leila is currently registered with the Massage Therapy Association of Nova Scotia (MTANS).
While in Vancouver, Leila worked in both Spa and Clinical environments, the last experience being at HealthSmith Community Medical Clinic, a multi-disciplined medical clinic. The experience at HealthSmith ignited an interest in not only the team approach to health, but also understanding it starts with self but may require many to be successful.
Four valuable queries shape our health: what we put into our body (food, and other), what we do with the body (fitness, and other), our quality of sleep, and our state of happiness. Information from these form a framework to guide choices to maintain or re-establish health. Massage Therapy is instrumental in facilitating improvements in: digestion and circulation, muscle imbalance, tension and restoration, sleep, as well as overall well-being.
The first query, what is put into the body, resonated over the years and sparked a path of learning to complement her Massage therapy practice. In May 2016 Leila graduated with honours from Mount Saint Vincent University with a Bachelor of Science degree in Applied Human Nutrition (Dietetics with Internship). She is now a fully Licensed RD with the Nova Scotia Dietetics Association and is ready to provide nutrition counseling. Leila invites you to ask questions and book an appointment to assess your current nutrition and assist you in making the changes to restore your well-being.
Leila has taken a variety of other courses since graduation from WCCMT to deepen her Massage Therapy practice, including:
Systemic Deep Tissue Therapy (Level 1 with Armand Ayaltin, 1998)
Visceral Massage
Myofascial Release
Schweitzer Deep Tissue Therapy (Level 1with Gary Schweitzer, 2006)
Thai Yoga Massage (Certified from Lotus Palm Institute in Montreal, 2007)
BodyTalk Access, Neurokinetic Therapy, and most recently Aromatherapy
Thai Hand Reflexology
Leila engages her clients to explore their health issues and provides a safe, knowledgeable and compassionate environment for healing. She also refers to and works in conjunction with other therapists and health practitioners to support and facilitate her clients' health.
Available treatment/appointment times: at Purcell's Cove Rd. Location only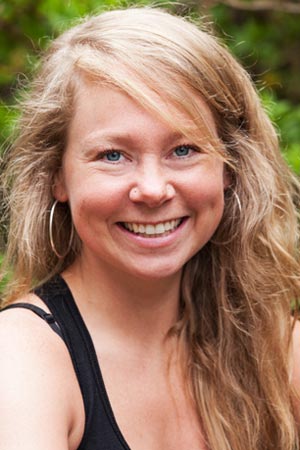 Email Hannah
She / Her
Hannah graduated with honours from ICT Northumberland College with a diploma of Massage Therapy. During her schooling, she took courses on Myofascial Release, Suikodo, Craniosacral Therapy, and Pregnancy & Infant Massage. In treatments, she integrates this knowledge with Swedish Massage, as well as using trigger-point release therapy, stretching & strengthening, joint mobilizations, and deep tissue massage to provide an effective treatment plan for each client. Hannah enjoys inspiring her client's self-care through education of how their body works, and providing helpful instruction for homecare exercises.
In 2006, Hannah received her Reiki Level 2 training, and enjoys incorporating this with Massage Therapy. Reiki is a gentle energy technique, complementing Massage by relaxing the body, calming the mind, and balancing the energy field. Combining these techniques works full circle with Hannah's belief in the body-mind-spirit connection, encouraging the body's natural capacity to heal.
Hannah also loves to motivate fitness through hula hooping, and has organized presentations and workshops in the city for adults and children. Not only is hula hooping a productive workout, but it is also a fun workout, inspiring both a positive attitude and healthy body image.
Hannah believes that everyone can benefit from massage, and is adaptable to be able to meet each client where they are, providing the opportunity for open communication to find the best route of wellness for every situation.
Savannah D'Entremont
BA, RMT
Savannah D'Entremont,
BA, RMT
Email Savannah
She/ Her
Savannah graduated from Saint Mary's University with a Bachelor of Arts degree in 2005. She furthered her studies becoming a certified yoga instructor, and later graduating as a Registered Massage Therapist from the Canadian College of Massage and Hydrotherapy.
While specializing in pregnancy massage therapy and cupping therapy, Savannah also has experience and takes special interest in manual lymphatic drainage,  relaxation massage, and repetitive sprain injuries in athletes. She will continue to further her expertise this year embarking on the Dr. Vodder Manual Lymphatic Drainage training.
When treating patients, Savannah wants to know more about her patients than what treatment they are simply coming in for. She believes truly overcoming a physical ailment requires getting to the source of the problem, not just treating the symptoms. Creating the mind-body connection within patients in order to help them harness their body's own ability to heal itself is essential. Savannah's background in yoga has been invaluable in helping her tune into not only the physical aspect of massage therapy, but the mental aspect – helping clients relax, tune into themselves and create balance.
Empathetic to each and every client who walks through her door, Savannah's ability to meet her patients exactly where they are, guide them through their treatment and home care is what makes her treatments therapeutic, relaxing and enjoyable.
Available treatment times:
at Sullivan Street location
Tuesday and Friday 2:15-8:30pm
Wednesday and Saturday 9-1pm
Every second Sunday 10-2pm
Lisa Gallant- R.Ac, TCMP, B.A
R.Ac, TCMP, B.A
Lisa Gallant- R.Ac, TCMP, B.A,
R.Ac, TCMP, B.A
Email Lisa
Registered Acupuncturist
She / Her
Lisa graduated with a major in Psychology from Saint Mary's University in 2001. She had always been drawn to the field of health care and a passion for natural nutrition. After some experience as a personal care aid and some travel abroad in Europe and Korea Lisa returned home and began her studies in Chinese Medicine. Lisa received a three year diploma of Acupuncture from the Canadian College of Acupuncture and Oriental Medicine in Victoria, British Columbia, the oldest Chinese medicine school in Canada. She completed her fourth year of study with high honors at Pacific Rim College, from which she received her diploma of Traditional Chinese Medicine. She eagerly moved back to Nova Scotia in 2011,and has since built a successful practise in Dartmouth and Halifax, treating a multitude of disorders and health concerns.
In Lisa's 7 years of practise, she has seen amazing results in treating each person holistically and according to their own constitution.  Lisa treats patients using a combination of acupuncture, Chinese herbs, diet therapy, tui na massage, cupping therapy, gua sha. She is also trained in facial rejuvenation and has recently taken courses in essential oil application in TCM. She is known as being personable, compassionate and thorough, always taking the time to get to know her patients.
Cecilia Driscoll RMT
RMT, Bowen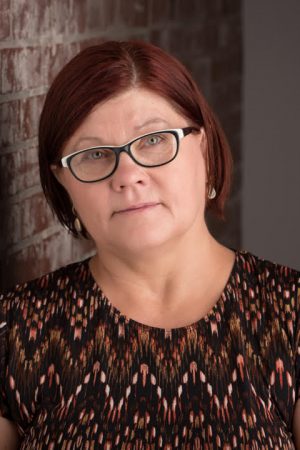 Cecilia Driscoll RMT,
RMT, Bowen
Cecelia Driscoll is a Registered Massage Therapist (RMT) with  more than six years clinical experience. During your individualised  appointment she will draw on a large group of techniques  including Swedish, Deep Tissue, Cranial Sacral Therapy, Bowen, Suikodo,  Myofascial Release, Shiatsu, Therapeutic Touch, Sports Massage and  Cupping along with others. Through the application of these  techniques Cecelia assists the naturally restorative powers of  your body. Pain reduction and an increased sense of well-being  are often the outcomes of a therapeutic massage with Cecelia. As  a life-long learner, she will continue to advance her knowledge to  help you recover or maintain your health.
Justine Reynolds RMT
RMT, Deep Tissue Massage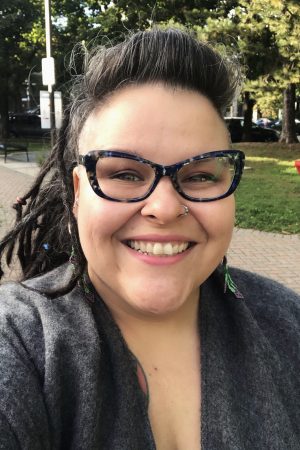 Justine Reynolds RMT,
RMT, Deep Tissue Massage
Justine Reynolds (she/her)
Justine loves people. Sometimes, it's just that simple. It was the main driving force behind why she chose to study massage therapy. After completing a Bachelor of Theology in 2004 and doing humanitarian work in several countries, she wanted to explore how to put her love for people to practical use through the healing modality of massage therapy. Graduating from CCMH Halifax in 2011, Justine tends to lean towards more of a therapeutic, detailed, deep tissue massage style but she also loves to help you completely let go of your day with an Indian Head Massage. If you want that annoying knot that is holding you hostage worked out, have pain from working at your office desk, or have an old sport injury that is still bothering you, Justine is happy to figure out what you need and give you an outstanding massage experience. She loves using a variety of skills to help your body find its balance, including Swedish massage, cupping, trigger point therapy, myotonic release, myofascial release, Indian head massage and remedial exercise. With a strong belief that the mind, body and spirit are interconnected, Justine will sooth your body so your mind and spirit will also find their balance.
Justine plans to further her massage practice by studying the effects of trauma on the body and how massage can help. Off the table, she enjoys being a mother to her toddler, photography and studying Nêhiyawêwin: the Plains Cree language.
Modalities include:
• Therapeutic Massage • Deep Tissue Massage • Cupping • Myofascial Release • Myotonic Massage • Hydrotherapy • Prenatal Massage • Swedish and Relaxation Massage • Indian Head Massage
Jennifer Forgeron
Naturopathic Doctor, Certified Bowen Therapist, Somatic Experiencing Practitioner
Jennifer Forgeron,
Naturopathic Doctor, Certified Bowen Therapist, Somatic Experiencing Practitioner
TO BOOK with Dr. Forgeron please follow this LINK
EMAIL Dr. Forgeron
I always knew that I wanted to be a doctor. In my final year of studying pre-veterinary medicine at the University of British Colombia, I stumbled upon an ad in the school newspaper for a career in naturopathic medicine. I was struck by the inner knowing that this is what I was meant to do. In 2001, I graduated at the top of my class from The Canadian College of Naturopathic Medicine and operated a successful referral-based practice in Toronto for 14 years before moving back home to Halifax in 2015, which is where my heart and my family are.
I am passionate about finding the root cause of disease. I want to understand how to help my patients heal from a curative perspective and to engage the body in the healing process, so that ultimately they don't have to always rely on external medicines to be well. This is true healing. I treat people, not their symptoms. I build relationships with my patients. I individualize my treatments. I treat the whole body – physical, mental, emotional, spiritual. I am passionate about teaching how our body works so that my patients understand why they feel the way they do and how they can be part of their healing process.
I am passionate about using therapies that facilitate the body to heal itself, and the treatments I use blend science with nature. In naturopathic medical school, we train extensively in Clinical Nutrition, Botanical Medicine, Homeopathic Medicine, Traditional Chinese Medicine, Acupuncture, Counselling and certain forms of bodywork; we also learn about conventional medical treatments, laboratory diagnosis and clinical diagnosis. I have additional training in Bowen Therapy, Somatic Experiencing trauma therapy, Craniosacral Therapy, Epigenetics and Gene Mutations, and Biotherapeutic Drainage (which is the removal of toxic accumulations that interfere with cellular balance, functioning and nourishment). I treat all ages and all health issues but I do have a special interest in anxiety and depression, digestive disorders, hormone imbalances, stress-related health issues, chronic fatigue, heavy metal toxicity, autoimmune and degenerative diseases, and challenging cases!
When I'm not treating patients, I find my balance by spending as much time as possible in nature with my family, exploring the outdoors, gardening, playing beach volleyball and practicing mindfulness. 
Yvonne Jennings RMT
Registered Massage Therapist
Yvonne Jennings RMT,
Registered Massage Therapist
Email Yvonne
Yvonne Jennings RMT, CYI
(she/her)
Yvonne was born and raised in Halifax. Having always been a very active person who grew up to be a
happy extrovert, she could see the benefits and importance of Natural Methods to allow the body to
continue moving freely. In 2006 She Graduated from the Canadian College of Massage and
Hydrotherapy in Bedford. After Graduation shemoved to The Annapolis Valley where she was
introduced to a wide variety of like minded Health Care Professionals. Here she gained wonderful
experiences and the tools needed to aid in the growth of her profession. Yvonne then decided it was
time to come back to Halifax. Since returning and setting up practice she has been working both in
clinical and independent settings.
Yvonne discovered Yoga in 2006 and enjoying the physical practice so much she became a Registered
Yoga Instructor by 2015. She has found Yoga to be a great compliment to her practice and in the Sports
Massage Therapy world. She feels grateful and proud to be part of so many athletes' achievements.
Yvonne's massage skills continue to expand. Over the last 17 years she has gained knowledge in areas
including: Deep Tissue Massage & trigger point therapy, Level 1 Fascial stretch therapy, Pre and Post
Natal massage, infant massage, cupping and advanced cupping therapy, sports massage therapy,
running courses, TMD mastery, and has become a Reiki Master.
Yvonne is extremely confident in her treatments and welcomes the opportunity to help balance your
health in an empathic way. She looks forward to continuing treatments with her regular clientele and
any NEW CLIENTS at Total Kneads in April of 2023.
Hours of availability:
Monday 3 – 8pm
Tuesday 9:30am -1pm
Take care of your body. It's the only place you have to live
– Jim Rohn